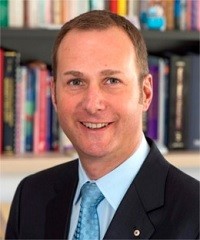 Professor Michael Kidd AO FAHMS is foundation Director of the Centre for Future Health Systems at the University of New South Wales in Sydney, Australia, and Professor of Global Primary Care and Future Health Systems with the Nuffield Department of Primary Care Health Sciences at the University of Oxford.

During the COVID-19 pandemic, Prof Kidd was the Deputy Chief Medical Officer and Principal Medical Advisor with the Australian Government Department of Health and Aged Care, and Professor of Primary Care Reform at the Australian National University.

He holds honorary appointments with the University of Toronto, the University of Melbourne, Flinders University, and the Murdoch Children's Research Institute, and is the Emeritus Director of the World Health Organization Collaborating Centre on Family Medicine and Primary Care. He is an elected Fellow of the Australian Academy of Health and Medical Sciences (FAHMS). In the 2023 King's Birthday Honours List he was made an Officer of the Order of Australia.

Prof Kidd served as president of the World Organization of Family Doctors (WONCA) from 2013-2016, and as president of the Royal Australian College of General Practitioners from 2002-2006. He is the founder and Editor-in-Chief of the Journal of Medical Case Reports, the world's first PubMed-listed journal devoted to publishing case reports from all medical disciplines.